Lifeline Central West
We're here for you.
Welcome to lifeline Central West
For almost half a century Lifeline Central West has been supporting individuals and communities across our vast region. Stretching from the Blue Mountains to our centres in Bathurst, Orange and Dubbo, to Bourke and beyond, we are the trusted organisation to help people navigate life's challenges.
24/7 Crisis Support is available through 13 11 14, text support on 0477 1311 14 , online chat and 13 Yarn 13 92 76 (24 hours/7 days) to talk with an Aboriginal or Torres Strait Islander Crisis Supporter. We provide assistance with Financial and GambleAware Counselling; Support through the Rapid Community Support Program which responds to critical incidents in our community. We build knowledge through our workshops that include mental health, wellness, suicide prevention, Domestic and Family Violence. We deliver tailored community and corporate training, with all of our work supporting building strong resilient local communities.  Moving Forward Together.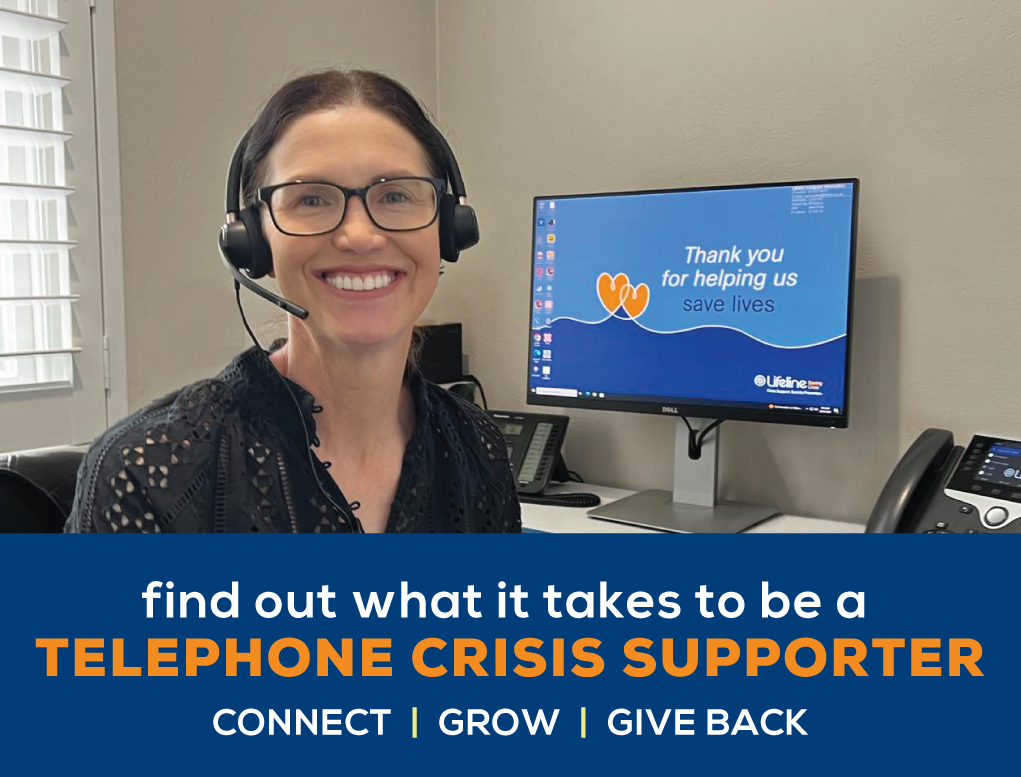 INFO Session for Crisis Supporter Volunteer training
By making a donation, volunteering, hosting your own fundraiser, or forming a corporate partnership, you are helping to support Lifeline Central West's local services. Here's how you can take action to support your community.